Rabbit Pyrogen Test Alternative: The Monocyte Activation Test (MAT)
Ph. Eur. Commission aims to transition to MAT as Rabbit Pyrogen Test Alternative by 2026
The European Pharmacopoeia requires that parenteral products, including endotoxins, must be free of pyrogens. While Bacterial Endotoxin testing (BET) is commonly used, a pyrogen test is preferred when there is a risk of non-endotoxin pyrogen contamination during the product's manufacturing process or when BET is not suitable due to the product's intrinsic pyrogenicity or interfering factors.
The Rabbit Pyrogen Test (RPT) has been the gold standard for over 100 years, but in accordance with the 3Rs principles of Replacement, Reduction, and Refinement of in-vivo testing, the Ph. Eur. is transitioning towards in-vitro alternatives. Since adding the Monocyte-activation test (2.6.30.) general chapter in 2009, the Ph. Eur. has committed to completely replacing the RPT with in-vitro alternatives within a five-year plan starting from June 2021:
Uses for the MAT as Rabbit Pyrogen Test alternative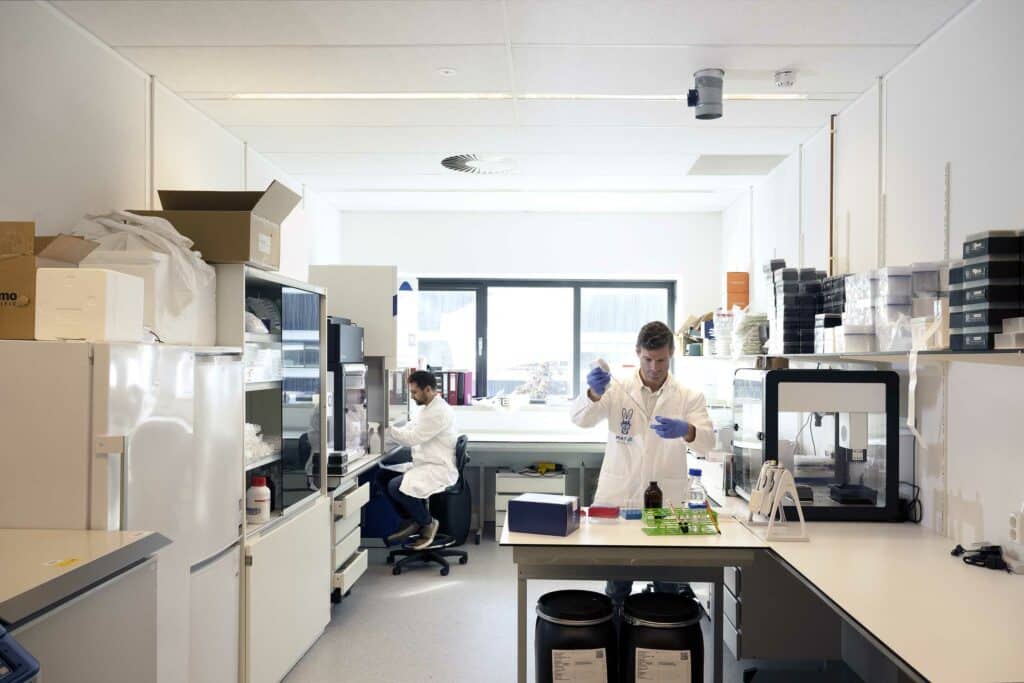 In-vitro pyrogen test batch release assay
Currently, there are 59 Ph. Eur. texts covering human vaccines, blood products, antibiotics, and radio-pharmaceuticals that rely on the Rabbit Pyrogen Test as a batch release assay. These will be replaced with the MAT. The transition is an important step towards reducing the use of in-vivo testing and promoting the use of more ethical and scientifically valid in-vitro alternatives.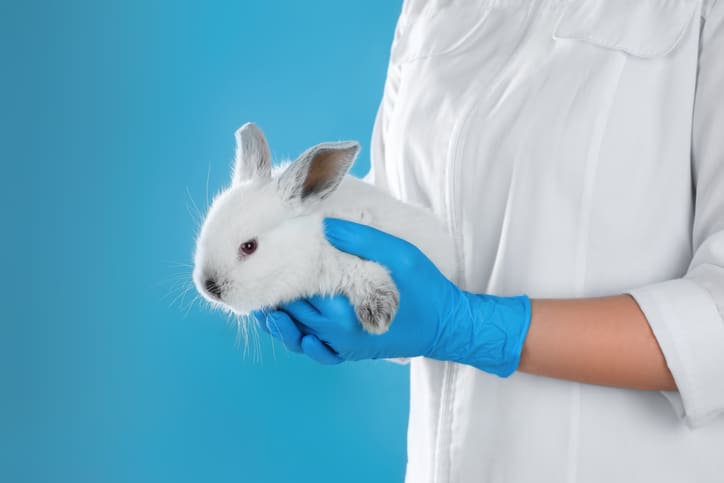 Non-endotoxin pyrogen risk assessment assay
MAT will also be employed as an in-vitro Rabbit Pyrogen test alternative, which was previously used as a means to assess the risk of non-endotoxin pyrogenic contamination in manufacturing processes where BET was employed as the stand-alone release assay.
Getting started with MAT — The Rabbit Pyrogen Test alternative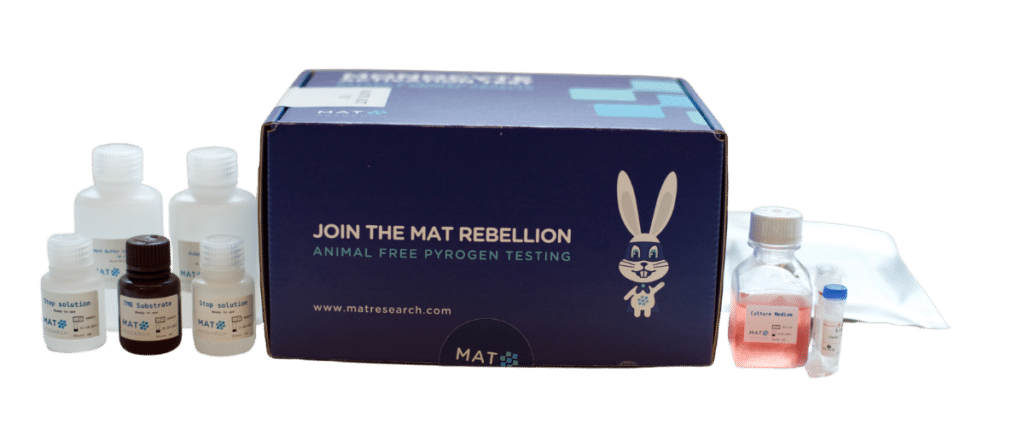 Benefit from our experience by using our MATR test kit to perform your pyrogen tests in your laboratory. We supply you with everything you need, from the cells to the personnel training. Feel free to contact us.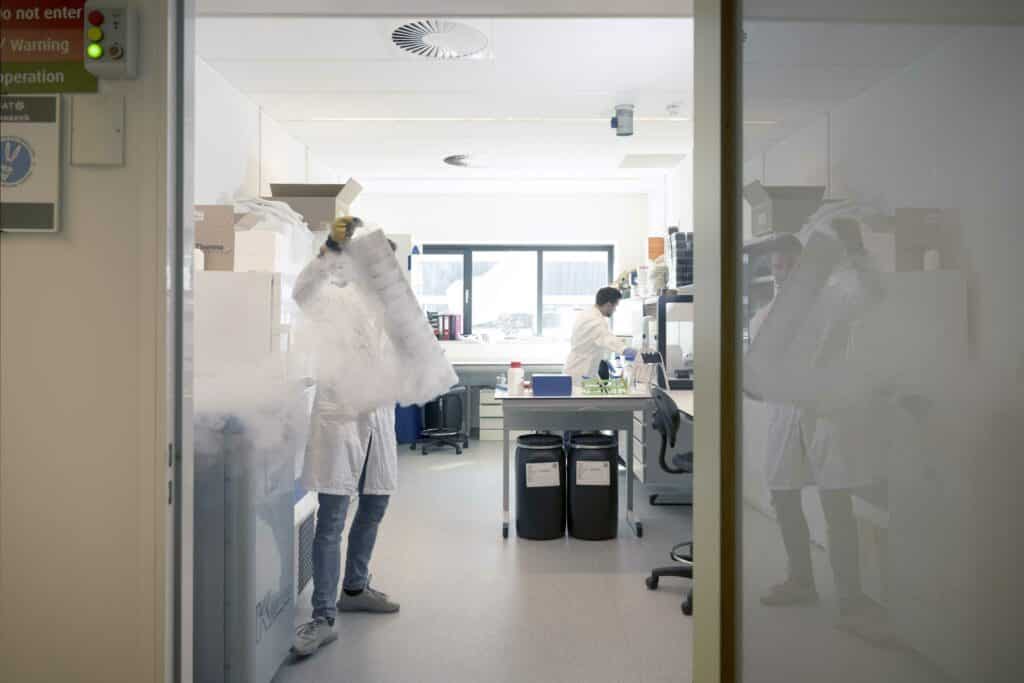 Outsource — MATR Full-Service
Performing MAT assays is not trivial. Therefore we offer to conduct your pyrogen testing as an in-house service here in our laboratory located in the bioscience park in Leiden. You send us your product and receive the result within one week. You save the costs for your personnel training, the lab, and all the hassle with the correct implementation of the MAT, receiving your results as fast as you would do it by yourself.
Regulations and MAT as the Rabbit Pyrogen Test alternative
These are some of the recommendations and guidance from various regulatory bodies and organizations regarding the use of the Monocyte Activation Test (MAT) as an in-vitro alternative to the Rabbit Pyrogen Test (RPT) for pyrogenicity testing of parenteral products: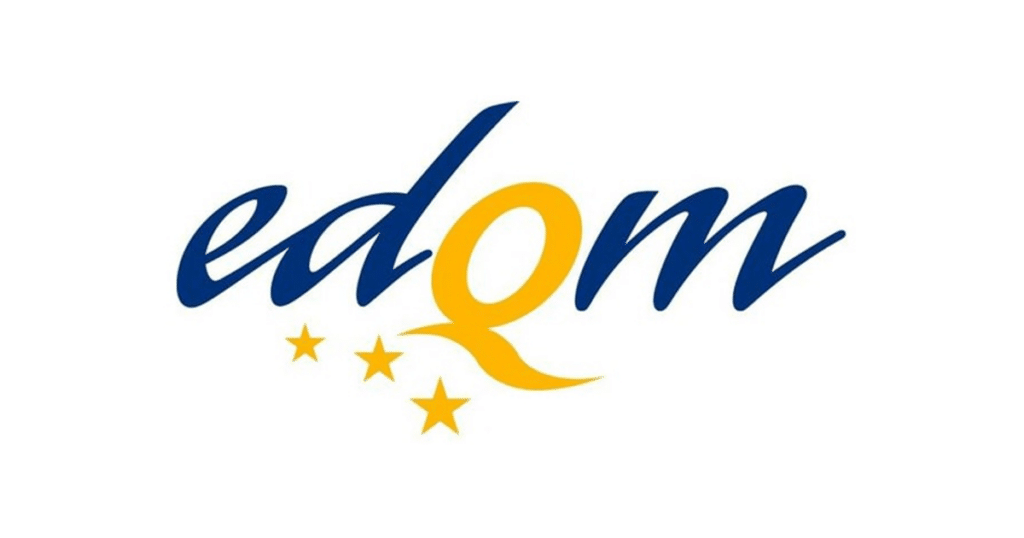 The European Pharmacopoeia (Ph. Eur.)
Recommends MAT as RPT replacement wherever possible after product-specific validation (2.6.8.), and as a non-endotoxin pyrogen (NEP) risk assessment (5.1.10.).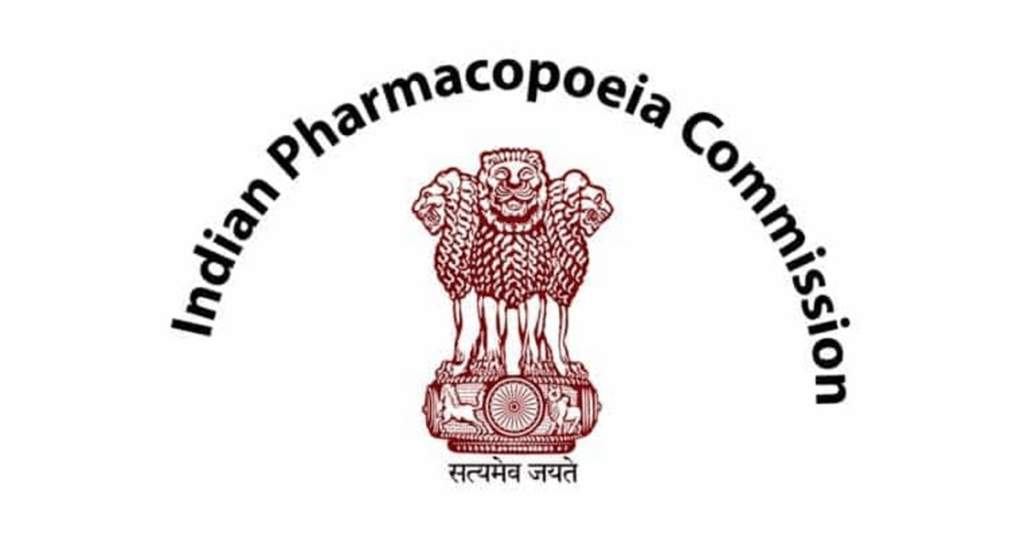 The Indian Pharmacopoeia (IPC)
Included MAT as an in-vitro alternative to RPT in its 8th edition.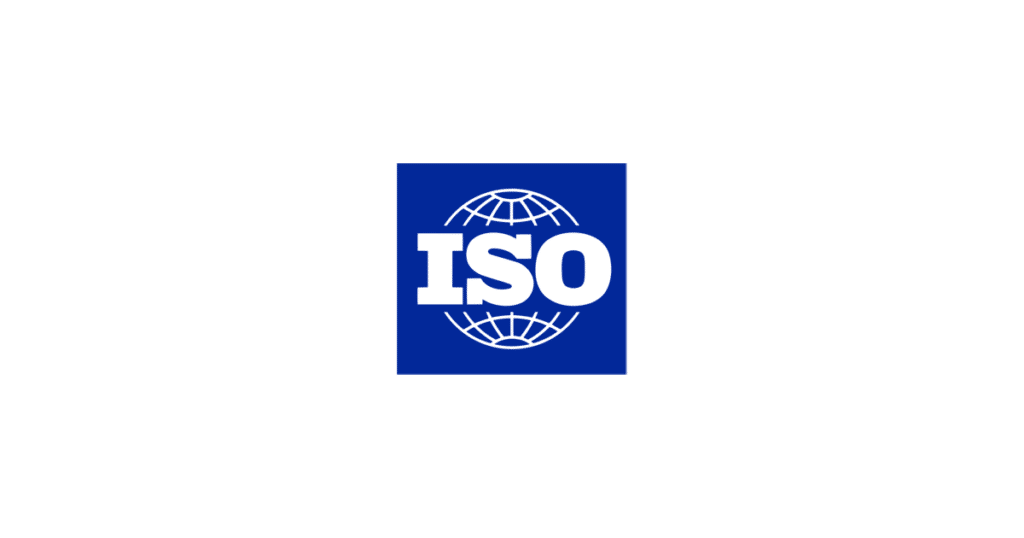 The International Organization for Standardization (ISO)
Expresses a preference for in-vitro models whenever they are found to deliver equivalent information of relevance.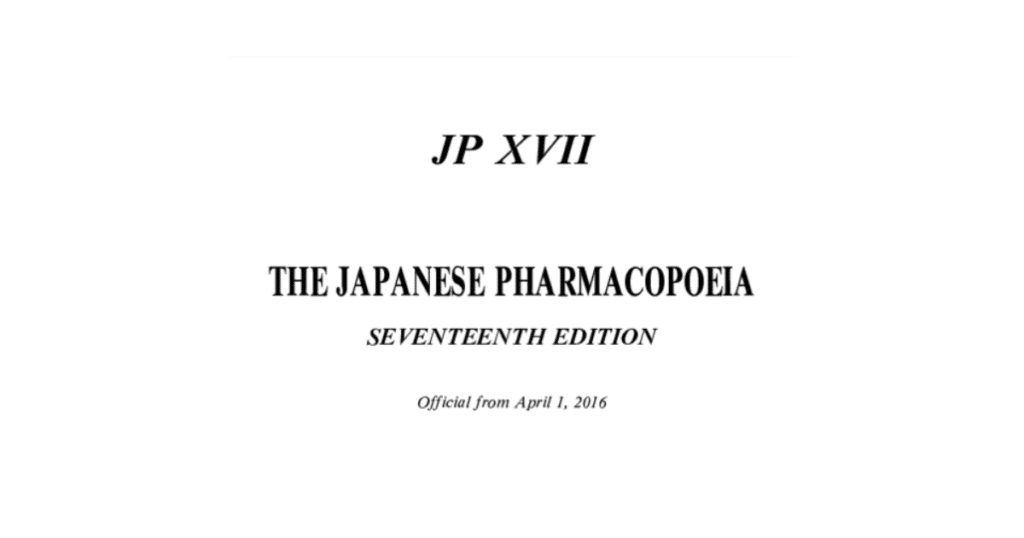 The Japanese Pharmacopoeia (JP)
Allows validation of alternative methods like MAT if they deliver better precision and accuracy than the RPT.
Comparing the Rabbit Pyrogen Test (RPT) and Monocyte Activation Test (MAT)
Organizations have been transitioning away from the Rabbit Pyrogen test (RPT) since the early 2000s, not just to protect animal welfare but also because of the test's limitations. The Rabbit Pyrogen Test (RPT) lacks sensitivity, human specificity, and can only provide qualitative results. Additionally, it doesn't have a positive control and can be influenced by stress to rabbits. Moreover, the test is not effective for all types of products, such as chemotherapeutics, immunosuppressive agents, plasmas, and stem cells.
In contrast, the Monocyte Activation Test is specifically designed to reflect the human reaction to pyrogens, which makes it better at predicting pyrogenic activity in humans than the Rabbit Pyrogen Test. The Monocyte Activation Test has the lowest limit of detection among all other assays, including LAL, rFC, and Rabbit Pyrogen Test. Furthermore, the Monocyte Activation Test can test every type of product, whereas the Rabbit Pyrogen Test is limited in the types of medicinal products or devices it can test.
Limulus Amebocyte Lysate Test (LAL)

Rabbit Pyrogen Test (RPT)

Recombinant factor C (rFC)

Monocyte Activation Test (MAT)

Assay type

Ex-vivo

In-vivo

In-vitro

In-vitro

Sensitivity (Limit of Detection)

0.005 EU/ml

0.05 EU/ml

0.005 EU/ml

0.004 EU/ml

Delivered results

Quantitative / Qualitative

Qualitative

Quantitative

Quantitative

Ph. Eur. perspective

Inadequate for pyrogen testing

Being transitioned out

Inadequate for pyrogen testing

Approved

Detectable pyrogenic contaminations

Endotoxins (from Gram negative bacteria)

✔

✔

✔

✔

Gram-positive bacteria

✘

✔

✘

✔

Yeasts & Molds

✘

✔

✘

✔

Viruses

✘

✔ / ✘

✘

✔

Possible applications

Pharmaceuticals

✔

✔

✔

✔

Medical devices

✔ / ✘

✔

✔ / ✘

✔

Biologicals

✔ / ✘

✔

✔ / ✘

✔

Cell therapeutics

✔ / ✘

✘

✔ / ✘

✔