Whether you are a huge pharma company or a small research lab, we provide you with suitable MAT services. Learn how we can ease the burden of pyrogen testing.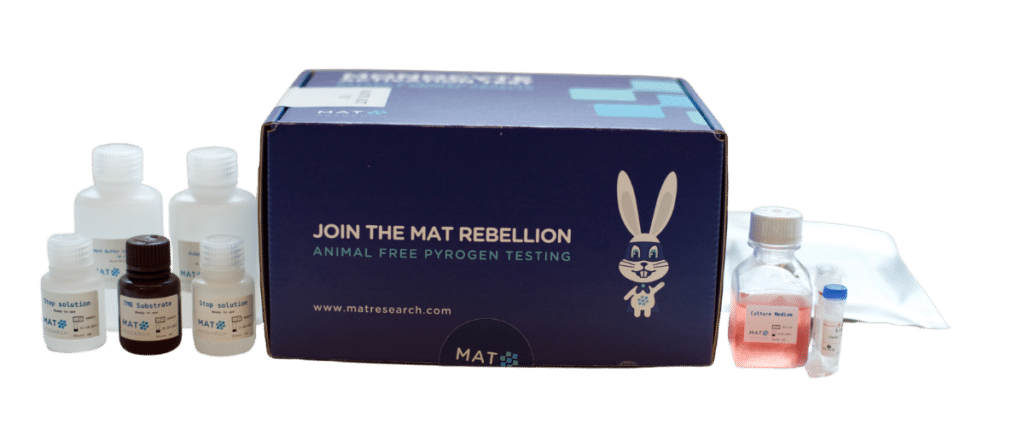 Benefit from our experience by using our MATR kit to perform pyrogen tests in your laboratory. We supply you with everything you need.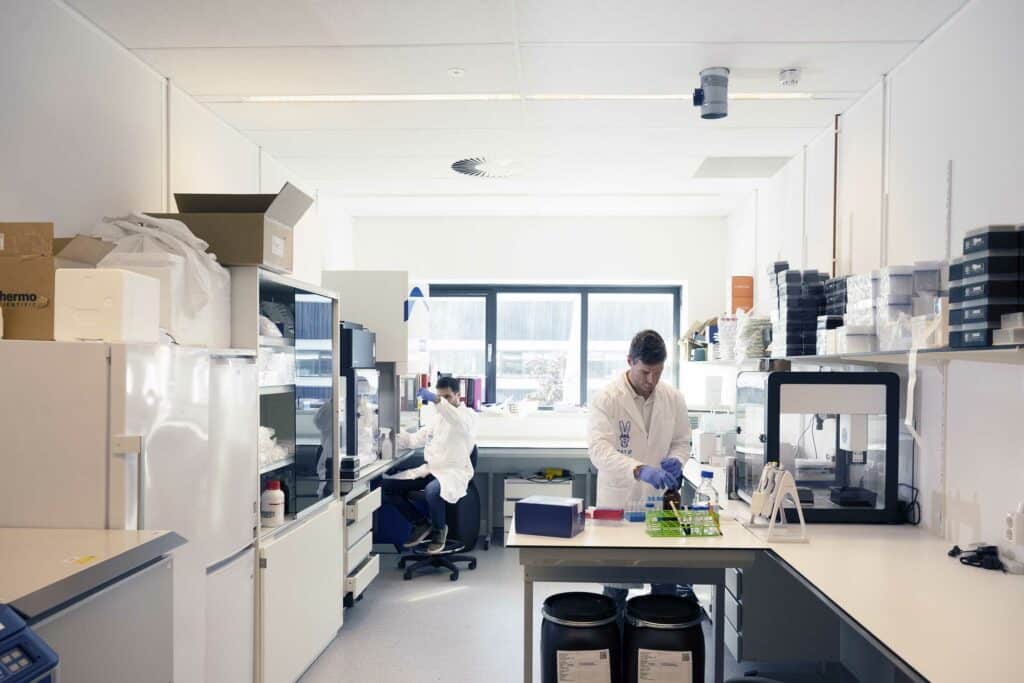 We offer pyrogen testing as an in-house service in our laboratory in the bioscience park in Leiden. You send us your product and receive the result within one week. You save the costs for your personnel training, the lab, and all the hassle with the correct implementation of the MAT, receiving your results as fast as you would do it by yourself.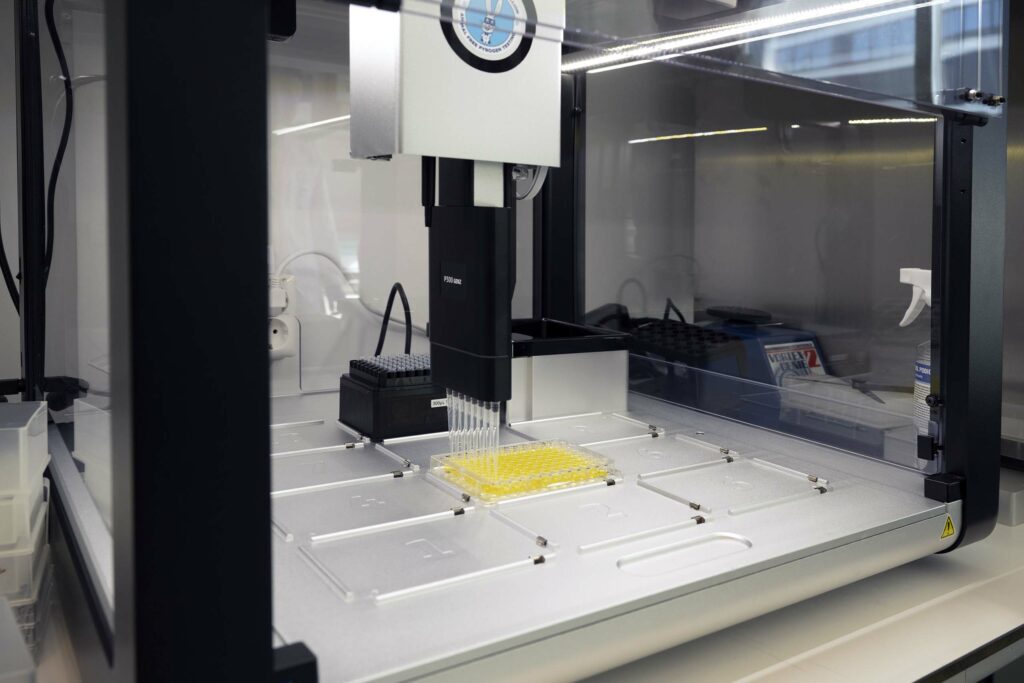 Want to perform the MAT yourself, but keep things efficient? Then the Auto MATR™ is the right technology for you. Our robot performs MATs with minimal effort. In addition, the Auto MATR™ helps you avoid mistakes by leaving all the pipetting to our robot. Reach out to us for a more detailed presentation.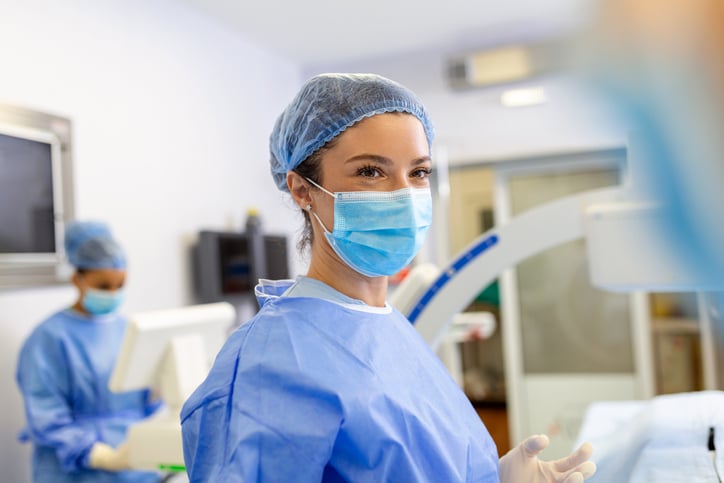 Performing a MAT without special training can be difficult. MATs are biological assays with susceptible immune cells, so mistakes are easily made. Therefore, we provide you with training to reliably perform your MATs.
How to Start with MAT Services
Performing a MAT is not trivial. We help ensure that your first contact with MAT is positive.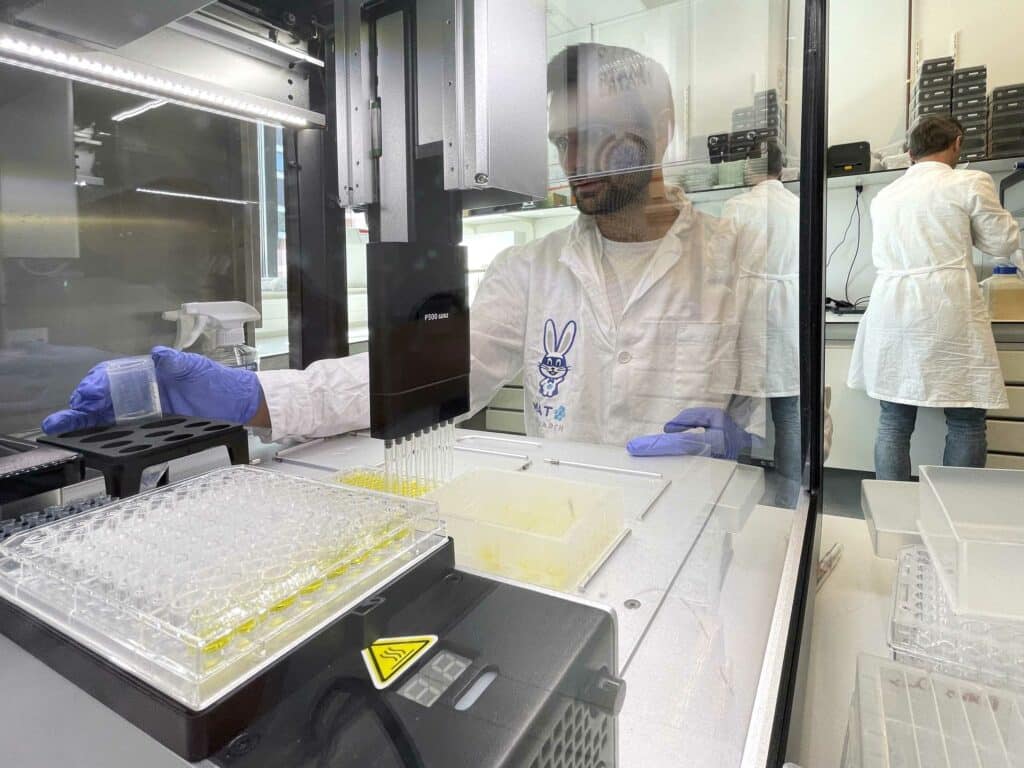 We'll talk about your needs and suggest the best service for you.
We can deliver the first MAT kit within one week, or you can send your product for us to test.
03. Optimizing and Perfection
Based on your experiences, we can individualize the MAT so that you receive the best results for your needs.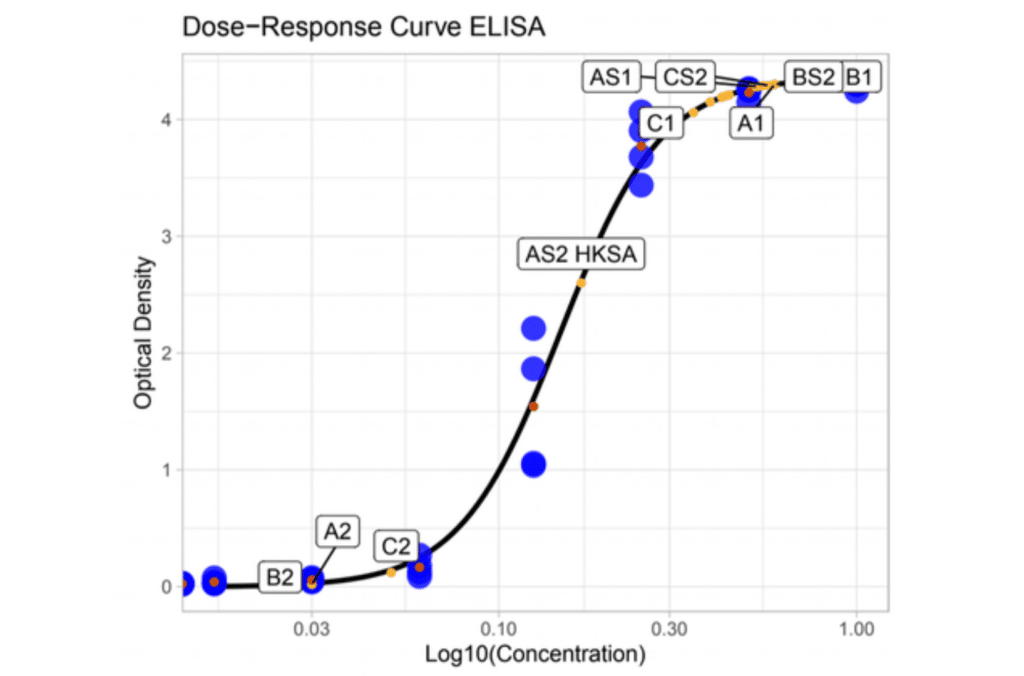 Our Analysis Software helps you when it comes to evaluating the data generated by the ELISA. With our software, you can comfortably interpolate your values. Contact us to get access!